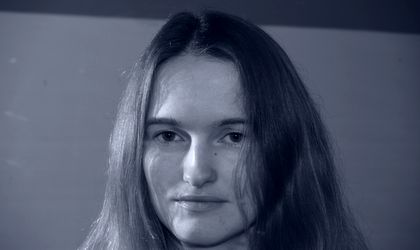 Unless you've been on a desert island for the past couple of weeks – or perhaps out of it on Romania's famously cheap beer – you cannot have missed the latest exchange of salvos over the hot topic of Romanian immigration westwards. Rumors emerged two weeks ago that the British government was planning to respond to the imminent lifting of employment restrictions on EU-2 nationals by, among other measures, an "information" campaign to "correct the impression that the streets here are paved with gold", according to an "unnamed minister".
Romanians and Bulgarians reacted indignantly to this ludicrous and offensive suggestion. Ripostes ran from drollery – digs at Britain's Victorian-era separate hot and cold taps that foreigners (rightly) find so perverse – to trollery – malicious attacks on everything from Britons' "arrogance" to footballer Wayne Rooney's wife. In the Romanian media the charge was led by newspaper Gandul, which took a sideswipe at the rumors with its own poster campaign presenting the attractions of Romania for Britons.
Both "campaigns" (if the suggestion of the UK government spending taxpayers' money on posters saying how rubbish Britain is can even be given credence) were fatuous. Britons have valid concerns about immigration that are nothing to do with Romania. In 2004, the UK government predicted that the EU-10 accession would lead to annual inflows of up to 13,000 people. The actual figure peaked at over 250,000. One in four babies in the UK is now born to a foreign mother. There is pressure on housing, schools and low-end wages.
None of this is the fault of Romanian or Bulgarian would-be immigrants. It is not easy to leave your home country and move to an alien culture. I know many Romanians who've done so and always been impressed by their drive. The suggestion that they are unwelcome or not entitled to the same treatment as anyone else is insulting.
Secondly, for the UK the mass immigration horse bolted in 2004. The lifting of restrictions later this year will affect only Romanians who want to work legally – surely the most welcome group. The rights granted in 2004 applied to 75 million people, most of whom had had no opportunity to move west before, and with restrictions still in place in other obvious EU destination countries (Germany and Austria). The lapsing of controls this year affects 29 million people who will already have had emigration options for six years and who, in Romania's case, have far greater cultural and linguistic affinities with Latin countries. So a "don't come" campaign is both needless and offensive.
Unfortunately, the response did not raise the level of debate. Though the tongue-in-cheek campaign played well with the masses – attracting widespread international coverage and no doubt boosting Gandul's rate card – the boasts it put forward were largely poor-country clichés. Cheap beer? Yep, Romania is a low-income country (in EU terms) with low salaries so most things are cheap: that's why people want to emigrate in the first place. "Our" women? Not a commodity to be trotted out to boost tourism. As one local blogger complained, this creates the exact image of the "Romanian peasant the English shun: sexist, retrograde, patriarchal and, if necessary, pimp." Other responses were less intelligent and considered. "If it's so great," raged British boneheads on social networks, "stay there then." Sigh.
Immigration is a hugely complex issue in the UK, one that could decide the next election. Attitudes to it will certainly color the lives of the many thousands of people who enter Britain wanting nothing more than to work hard and live a better life. They deserve a more adult approach than this unedifying back and forth.
Debbie Stowe