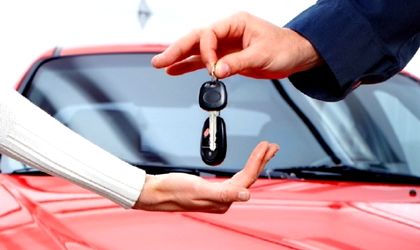 The operational leasing market in Romania has gone over the threshold of 55,000 units in administration, posting a 13 percent increase over 2014 last year, representatives of the Association of Operation Leasing Companies (ASLO) inform.
Of the 94,000 vehicles registered last year, about 16 percent (some 15,000 units) of new registrations came from operational leasing providers.
"Given the positive macroeconomic outlook and fiscal easing at the beginning of the year, there are premises for the operational leasing market to continue its growth in 2016. Therefore, I estimate that, by year-end, there will be about 60,000 units under management, which would mean an increase of nearly 10 percent," said Bogdan Apahidean, ASLO president.
ASLO's members make up about 98 percent of the market, with the top five including LeasePlan Romania, ALD Automotive, Porche Mobility, Arval Service Lease Romania and RCI Finantare Romania. Numbers collected at association level indicate a preference for complete operational leasing services (70 percent of clients choose this option), followed by fleet management (21 percent), with the rest represented by leasing services without administration. Among the services associated with managing the fleet, the most popular are: maintenance and repairs, insurance (RCA and CASCO), roadside assistance and car replacement in case of immobilization of the contracted vehicle.
Natalia Martian