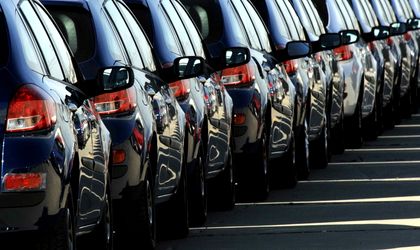 The operating leasing market has risen above 53,600 units under management at the end of the third quarter of 2015, up 14 percent compared to the same period of 2014 and 9 percent from the beginning of the year, according to data from the Operating Leasing Companies Association (ASLO).
Between January and September 11,000 vehicles were registered by operating leasing companies, representing 17 percent of all new registrations, an increase of 2 percentage points over the same period last year.
The growth trend anticipated by experts is maintained, both in the automotive and fleet management services.
"We note that operating leasing continued to represent a significant share of deliveries of new motor vehicles, which, along with the steady growth of the market in recent years confirms fleet owners trust in this solution. Moreover, given the results of the first three quarters, we believe the initial estimate of 55,000 cars managed in operating lease in late 2015 is realistic," said Bogdan Apahidean, ASLO President.
According to data centralized by ASLO, the top five companies on the market are LeasePlan Romania, ALD Automotive, Porsche Mobility, Arval Service Lease Romania and RCI Financing Romania.
The Association's members represent 98 percent of the total market. Within the association's portfolio structure there was an increase in customer preference for full service operating leasing (finance and fleet management) with a share of 70 percent, followed by fleet management with 21 percent, the remainder being operating leasing without service administration. Among the services associated with managing the fleet, the most requested are: maintenance and repairs, insurance (MTPL and CASCO), roadside assistance and car replacement in case of incapacity of the contracted vehicle.
ASLO became operating in March 2011 and is a professional, non-governmental, non-profit and apolitical organization. ASLO aims to promote the concept of operating leasing and support best practices in the industry as an effective interface between the community it represents and the business community and authorities, while safeguarding the interests of its members.
Natalia Martian