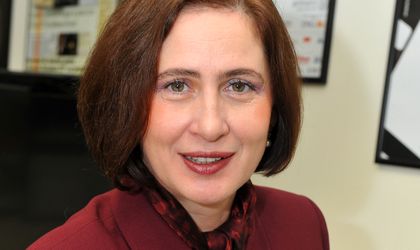 The latest project from the Friends of the Opera Association is a masquerade ball aiming to raise funds for the Bucharest Opera House. Gilda Lazar, president of the association, tells BR more about the event and the association's mission.
The Friends of the Opera Association has organized several events in the Old Town over the last two years. What is your latest project?
This time we are organizing an exclusive, elegant and amusing fundraising event at the Bucharest National Opera House (OBN), a masquerade ball, hosted in the foyers. In the first part of the evening, guests will attend a performance of Un Ballo in Maschera by Giuseppe Verdi.
The masquerade ball itself will start at 21:00, and will include some special moments: a champagne toast, dinner, costume parade, raffle, dancing and live classical background music, both vocal and instrumental. Participants' period costumes can be inspired by any historical era.
What is the mission of the Friends of the Opera Association (FOA)?
The association was founded by a group of opera lovers who believe that the Opera needs to catalyze all its energies to secure the future of the country's first opera stage.
The mission of the FOA is to support the activity of Bucharest National Opera by raising private funds.
Did you know that Bucharest National Opera as a budgetary institution is not allowed to promote itself?!
The association can fill this gap. Our long-term goals are: to develop educational programs, support young talent and help the ONB's artists to improve their artistic skills, and to preserve and modernize the artistic, technical and professional capacity of the Bucharest National Opera. No matter what times we live in, and no matter how difficult it is to raise money, I think it's our duty to contribute to the promotion and support of authentic artistic values.
Can you give some examples of such projects?
In the long run, the FOA intends to support the invitation onto the Bucharest National Opera House's stage of internationally acclaimed and renowned artists, and also to foster funding for all the Opera's major projects.
We intend to provide financing for a series of cultural exchanges between artists from the ONB and those from similar institutions abroad. For the beginning, due to the similarity of repertoire, we would start with cultural institutions from the former Soviet space.
In the future we could launch a scholarship program for young talented artists.
More details on attendance can be found at  Friends of the Opera official website.