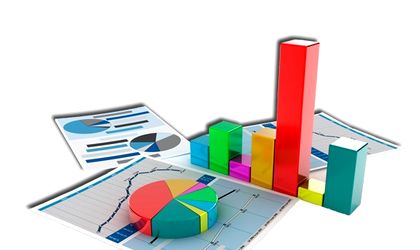 A recent study by Relevance Management shows that 62 percent of respondents said their company does not use a business intelligence solution.
When it comes to main objectives, companies aim towards increasing profitability (20.9 percent), increasing productivity (19.2 percent), increasing sales (17.9 percent) or making business processes more efficient (16.6 percent).
In order to monitor how their activities lead towards reaching their objectives, they use periodical department reports (19 percent), Excel reports (17 percent), financial/accounting reports (15 percent) and sales reports (14 percent).
The main obstacles companies encounter in processing these reports are great volumes of data (25.9 percent), large resource consumption (20.6 percent), lack of predictability (17 percent), incoherent decision process (16.7 percent) and a reduced level of automation (15.4 percent).
The most utilized tools used in reporting are Microsoft Excel and Microsoft BI (36.9 percent), SAP (16.9 percent), Oracle (15 percent) and IBM (8.1 percent) and QlikView (5 percent).
The study also reveals that business intelligence solutions are correctly perceived by a majority of respondents (76.9 percent), while 23.1 percent mistake them for enterprise resource planning or customer relationship management tools.
Of the companies using business intelligence solutions, over two thirds of respondents are satisfied with them (65.2 percent), one third of them are planning to test new tools (29.3 percent), while 22 percent are considering increasing their report numbers and 18 percent analyze the possibility of giving a larger access to their existing business intelligence solutions.
The study, made for Relevance Management, was applied between November 2014 and April 2015, on a number of 287 people working in the urban areas. They are people in management positions in companies active in Romania, aged between 25 and 64 years, of which 53.6 percent are men and 46.4 percent are women.
Relevance is a company offering business intelligence solutions for over 100 companies in different industries. Among their clients are Danone, ING Bank Romania, Regina Maria, Actavis, Albalact, Automobile Bavaria, CrisTim, Electroprecizia, Saint Gobain, Cyrom, Casa Pane, Gothaer, Up Romania, Comfert.
Natalia Martian