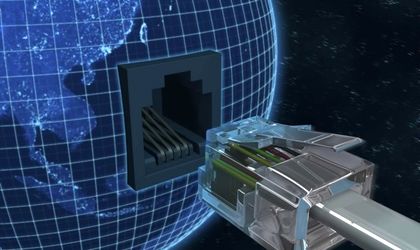 Investments in online advertising have hiked by 30 percent in 2011 compared to the previous year, to EUR 34 million, according to the latest edition of the Media Fact Book survey by Initiative.
"As estimated, the digital was the 'star of 2011,' managing to secure the second place among media channels. And this does not end here: 2011 saw an explosion in social media regarding the number of users- Facebook reached 4.16 million users in Romania. Consequently, brands have increased their visibility in social networks in order to obtain interactivity and build a long term relationship with consumers. The online is the only medium that will see growth in 2012 as well, of approximately 20 percent," said Alexandra Olteanu, Managing Director, Initiative.
Last year the media market slowed down its decline by 2 percent, down to EUR 309 million.
The print also continued its downward trend, decreasing by 8 percent compared to 2010. It was followed in this trend by the outdoor advertising which also lost 7 percent, because of lack of clear regulations on the market.
The value of investments in TV amounted to EUR 200 million, down 4 percent on the previous year.
 Otilia Haraga