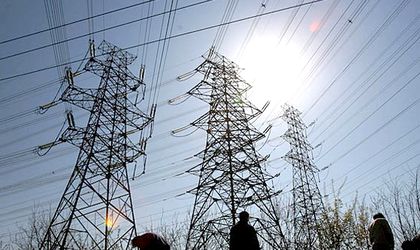 With one more week to go, brokers are preparing for the listing of Electrica. Romania's planned initial public offering (IPO) of a 51 percent stake in S.C. Electrica S.A. will be done in three separate packages for corporate and retail investors. The shares will be traded both in Bucharest and in London. Romania expects to raise over EUR 400 million in the IPO and will be launched in on June 16, 2014.
A global depository receipt (GDR) component will be included for the London Stock Exchange. A consortium comprising BRD, Citigroup, Raiffeisen Capital &Investment, Societe Generale and Swiss Capital are assisting with the IPO.
"If we make an average and factor in multiples, we can say that Electrica is approaching a value of USD 1 billion (EUR 734 million). In an optimistic estimate, the IPO could surpass EUR 400 million", according to Simion Tihon, broker for Prime Transaction, quoted by wall-street.ro.
EUR 50 million could come from the European Bank for Reconstruction and Development, one of the biggest investors in Romania, which announced plans to get involved in the Electrica IPO.
"BERD is considering acquiring a package of EUR 50 million", according to sources quoted by zf.ro.
This does not come as a surprise given that BERD invested in Romgaz last year when it bought a 1.9 percent stake, also worth EUR 50 million.
Taking into consideration these optimistic estimates, the Electrica deal could wind up being bigger than Romgaz's IPO last year when the state received EUR 383 million. And yet, analysts are expecting a lower degree of interest.
"Electrica's business is far less interesting than in the case of Romgaz. We are talking about business that is highly reglemented, where tariffs and profitability are already known. Electria owns certain growth triggers, especially when it comes to cutting costs but also shareholder distributions (85 percent of net profit / divided yield of 6 percent). Romgaz had a much clearer situation because of gas market liberalization", according to Adriana Marin, Broker Cluj.