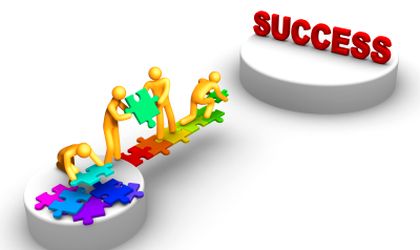 One in ten Romanians would like to become entrepreneurs in the following, while one in five of them find it opportune to open a business during the current economic context, according to a study by Provident Financial Romania.
The study reveals that half of those interviewed for the study said they would choose the sold trader as form of business registration. According to the same survey, 2.4 percent of the respondents have already started to set up their own firm or to register for business, while more than a quarter are interested or ready to become entrepreneurs, within a year.
Moreover, a third of the respondents would choose the limited liability company as business registration form, while only 0.8 percent would choose to create a stock company. Currently, 12.2 percent of the respondents declared that are active entrepreneurs.
Another third believe that starting a business would require an investment of around EUR 3,300, while half of them believe the investment would have to be between EUR 3,300 up to EUR 11,000. A quarter considers the investment needs to be above EUR 11,000.
Also, the study reveals that investing in their own business is seen as among the most advantageous investment for about half of respondents, while slightly more than half prefer investments in silver and gold. Bank deposits come fourth among attractive investments for Romanians.
Oana Vasiliu