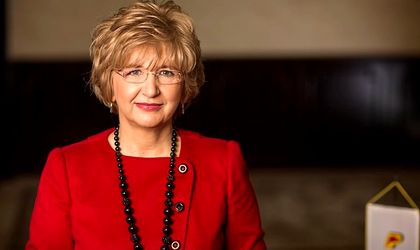 The OMV Petrom group will keep Arpechim refinery shut down, but will be using the reservoirs for oil storage, and in the absence of a buyer the group will probably dismantle the unit. "In the absence of a buyer for Arpechim, after we solve the storage issue, we will probably go with dismantling, if we don't have a different solution," said Mariana Gheorghe, CEO OMV Petrom, as cited by Mediafax newswire.
The reasons for the Arpechim shut down still stand, she further said, adding that "we are talking about a very small refiner, which from the economic-operational side of things has no justification. It's clear that at the European level we continue to expect refinery shut downs, specifically because there is an oversupply in the entire Europe," including Romania. "Don't forget that Romania still has operational capacities of over 18 million tons, while the market demand is of around 9 million tons of product," Gheorghe added.
She further stated that if OMV Petrom were to reopen Arpechim, it would mean a significant investment. "Any restarting, even if this context would change, would mean hundreds of millions of euro, both in terms of re-authorizing such a refinery, and in terms of the investments one would have to make in order to render such an activity profitable," she explained. "We have no intention to restart Arpechim. We are currently in the process of separating the fiscal authorization for the storage area. Like we've announced, part of this refinery will be used to store fuel and oil," she further said.
Earlier today, the company also released its financial results for 2015, which showed that it recorded a RON 690 million loss in 2015, after in 2014 it had registered a RON 2.1 billion profit.

Andreea Tint