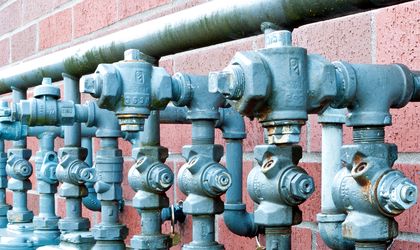 Oil and gas producer OMV Petrom has sold its non-core gas distribution company Petrom Distributie Gaze (PDG) to Cyprus-based Ligatne for an undisclosed sum, as part of its strategy to optimize downstream operations.
PDG has more than 21,000 clients in the neighboring areas of Bucharest and Timisoara cities, operating a distribution network of around 1,000 kilometers.
Cristian Secosan, member of OMV Petrom's Executive Board, responsible for Gas and Power, said: "According to our strategy we will continue to focus on supplying gas to industrial and commercial clients. The sale of OMV Petrom's gas distribution to end consumers business is in line with this strategy. Also, taking into account Gaz Sud and GDR's presence on the Romanian market, I strongly believe that this transaction with Ligatne is an opportunity for the development of PDG."
Ligatne's parent company controls Gaz Sud and Grup Dezvoltare Retele (GDR), which serve over 22,000 clients in the neighboring areas of Bucharest through a distribution network of approximately 700 kilometers. The companies aim to strengthen their presence in the greater Bucharest area.
The sale is pending approval from the Competition Council.
Ovidiu Posirca