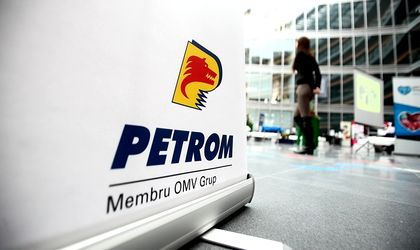 The hydrocarbon production of Romania's OMV Petrom inched down 3.3 percent in the last quarter of 2015 as compared to the previous one, while increasing 1.1 percent on the year, according to Mediafax newswire.
During the third quarter of last year the amount of hydrocarbons was of 174,000 boe (compared to the 182,000 boe registered in Q4 2014). The increase registered quarter on quarter was due to the end of some planned works on several wells.
The Austrian group OMV, which controls OMV Petrom, recorded in the last three months of last year a production of hydrocarbons of 309,000 barrels oil equivalent per day, down from 318,000 boe in the same period of the previous year, but up against the third quarter of 2015, when the output stood at 292,000 boe per day, shows the Austrian Group OMV's trading statement released today.
The increase of 6 percent against Q3 was driven by the contribution of OMV exploitations in the North Sea, "as the Gullfaks field came fully back on stream after finishing the planned turnaround at the end of September." The positive results were also influenced by operations in Romania, with "higher gas volumes after planned workovers in Q3/15,"
The group's exploration expenses increased on the quarter to some EUR 130 million, "mainly due to write-offs of unsuccessful wells in Romania," OMV's report shows.
The group has reviewed their price assumptions for the following year, as a result of the volatile international market. "Our assumptions for Brent crude price are now for 2016 at USD 40/bbl, for 2017 at USD 55/bbl, for 2018 at USD 65/bbl, for 2019 at USD 70/bbl and then USD 75/bbl from 2020 onwards," OMV tells its investors.
The gas price assumptions have also been aligned to reflect the European market's drop.
"These revised assumptions have required impairments to asset valuations in Upstream, covering assets under production and development, as well as exploration assets, to be recognized during Q4/15 in the amount of approx. EUR 1.5 billion, thereof approx. EUR 0.4 billion attributable to producing assets in OMV Petrom. Additionally, a special charge of approx. EUR 0.3 billion will be shown in Downstream. This relates primarily to a further provision charged against the Gate LNG obligation and associated transportation commitments. This has been necessitated by a revision to our long-term business assumptions for the gas market," states the report.
OMV group controls OMV Petrom, having a 51 percent stake. The Romanian State, through the Ministry of Energy, has a stake of 20.63 percent and Fondul Proprietatea (FP) controls 18.99 percent of the shares, while the remaining shares are held by other shareholders.
Natalia Martian