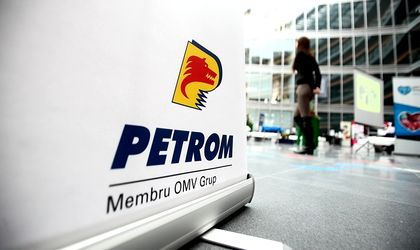 Energy provider OMV Petrom posted a RON 690 million loss in 2015, after in 2014 it registered a RON 2.1 billion profit, the company's financial data show. This has lead the company to a decision to lower investments by 10 to 20 percent and distribute no dividends for 2015.
The group's EBIT fell to RON 530 million in 2015 over the previous year, with Upstream seeing a drop of RON 1.8 billion, while Downstream's EBIT posted at RON 1.01 billion.
Group production costs in USD/boe were USD 13.16/boe, 24 percent down compared to the 2014 level, mainly due to favorable FX rates as well as the reduction of tax on constructions in Romania from 1.5 percent to 1 percent. Production costs in Romania expressed in USD/boe were USD 12.79/boe, down 24 percent over 2014, while in RON terms they decreased by 9 percent to RON 51.23/boe, mostly due to lower services cost, personnel and materials.
"In 2015, the steep drop in oil price severely affected our Group's financial results. The negative contribution from Upstream was partially compensated by the strong Downstream performance, which proves the benefits of our integrated business. Throughout the year, we responded swiftly to the weakening market fundamentals and successfully delivered on our promises to contain costs and maintain a competitive position, while reducing CAPEX by 38 percent compared to 2014. Nevertheless, we managed to maintain a broadly stable hydrocarbon production, capitalizing on previous years' investments and discoveries," stated Mariana Gheorghe, OMV Petrom's CEO.
Group oil, gas and NGL production in 2015 totaled 65.19 million boe, slightly lower than the 2014 level as a result of decreased production in Romania. In Romania, total oil, gas and NGL production amounted to 61.90 million boe, lower by 1 percent compared to the previous year. Domestic crude oil production was 27.43 million bbl, 2 percent, down compared to 2014 level due to planned workovers and surface works (both onshore and offshore). Domestic gas production was 34.48 million boe, broadly in line with 2014 level.
The group's production fell by 3 percent in Q4 2015 year on year, due to offshore planned works and lower levels of investments, with impairments reaching RON 1.9 billion in Q4 2015. Downstream saw improved performance in oil due to higher refining margins and oil product demand, while its electrical output doubled. Gas sales were down 7 percent on the back of an overall declining demand.
The abrupt fall in oil prices on the international market made its influence known in terms of capital expenditures, which were down by 49 percent in the last quarter of 2015 y-o-y, while operation expenditures also fell by 29 percent on the year.
The company completed last year its second exploration drilling campaign in the Neptun block, which included in total seven wells drilled with successful outcomes. OMV Petrom invested in this along with ExxonMobil around EUR 1.5 billion from 2008 to date. With signs for commercial viability, the final investment decision will be made within the next two years. 2015 also brought the company a positive well test of the Domino structure.
OMV Petrom saw a RON 1.6 billion loss in the last quarter of 2015, over five times higher than the figure registered in Q4 of the previous year (-RON 307 million). In Q3 2015 the company registered a RON 46 million loss.
"In response to the prolonged depressed market environment, we will continue to adjust our activity level, maintaining a strong balance sheet and protecting our free cash flow position. This includes management's intention to propose that no dividends will be distributed in respect of 2015. A stable, predictable and investment-friendly fiscal and regulatory framework is crucial to enable us to maintain future investments for both offsetting natural decline and further onshore and offshore development," Mariana Gheorghe concluded.
Natalia Martian