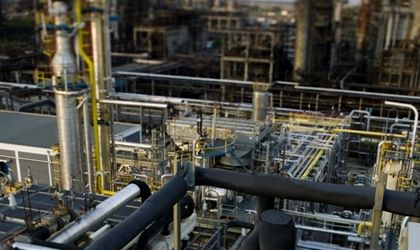 The net income of OMV Petrom, the largest oil and gas company in Romania, fell by 4 percent to RON 1.3 billion (EUR 296 million) in the first quarter, amid soaring exploration expenses in the Black Sea that climbed to RON 190 million (EUR 43.3 million), while total sales lost 4 percent to RON 5.8 billion (EUR 1.3 billion).
In the first quarter, the average Urals crude price dropped by 5 percent to USD 111. The company was able to lower local production costs for one barrel to USD 14.5, due to tighter cost management. Total oil, gas and NGL production in Romania lost 1.6 percent to 15.4 million barrels of oil equivalent.
Mariana Gheorghe, CEO of OMV Petrom, said: "In the first quarter of 2013, we continued the good financial and operational performance, reflecting a still high crude price and relatively stable local macroeconomic environment." She added the company is close to completing a seismic study in the Black Sea and that it teamed up with Repsol for deep exploration onshore. The company has an investment plan of over EUR 1 billion this year.  
In exploration and production, the clear EBIT fell by 17 percent to RON 1.4 billion (EUR 319 million), because of growing exploration expenses and lower oil sales, which were partly offset by lower production costs.
The gas and power (G&P) business generated an EBIT of RON 113 million (EUR 26 million), which was a 17 reduction on the same quarter of 2012, due to special net charges of RON 42 million (EUR 9.5 million).
Petrom's gas sales lost 5 percent due to lower consumption and its electricity output rose to 0.82TWh.
In refining and marketing (R&M), the clean EBIT rose 11 percent to RON 96 million (EUR 22 million), driven by a recovery in the retail business and rising crude oil.
Petrom group added 4 filling stations taking their total number to 796. It employed close 21,000 people.
The company will distribute EUR 360 million in dividends from the 2012 profits. OMV Petrom shares fell 1.1 percent to RON 0.4490 by noon on the Bucharest Stock Exchange.
Ovidiu Posirca