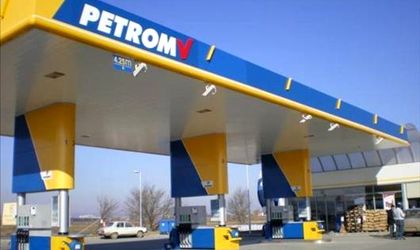 OMV Petrom net profit declined last year to less than half (56 percent) against the one registered in 2013, amounting RON 2.1 billion (EUR 473 million), according to Mediafax.
The company incurred losses of RON 307 million (EUR 69 million) in the last quarter of 2014, the first negative result since Q3 2010, due to special aspects regarding the power plant in Brazi and to the decrease of oil prices and to declining sales by 11 percent over the whole year.
Hydrocarbon production has stagnated while gas sales volume increased by 5 percent. The company expects its hydrocarbon output to go down 2-4 percent this year.
OMV Petrom sales fell last year to RON 21.5 billion (EUR 4.84 billion), from RON 24.1 billion in 2013.
Petrom's oil and gas production was 65.82 million BOE, 1 percent lower compared to 2013, due to the decrease of production in Kazakhstan.
In Q4 2014, Petrom sales decreased by 11 percent compared to the previous three months, to RON 5.34 billion (EUR 1.2 billion). The company registered over October-December losses amounting RON 307 million (EUR 69 million), compared to a profit of RON 1.02 billion (EUR 229 million) in the previous three months.
The company announced on Thursday that it will demolish part of the buildings and plants located on Arpechim Pitesti platform to build a crude oil warehouse. 
OMV Petrom, the largest company in Romania, had 16.950 employees at the end of 2014, compared to 19.620 in December 2013.
Andreea Marinas