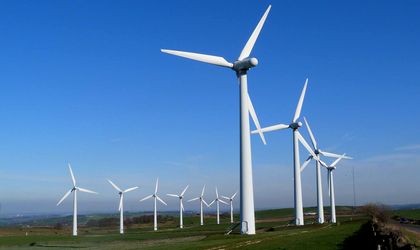 OMV Petrom plans to sell the 45 MW wind farm it holds in Dobrogea, as part of a larger plan to optimise business following the global drops in oil price, Mediafax announces.
The wind farm, built in 2011 for an investment of EUR 90 million, would be one of the measures the company plans to apply this year in order to cut losses. After the sharp decline in global oil prices, Petrom wants to reduce investment costs by 30 percent this year and sell mature mining projects in Romania which are consuming funds, to direct the majority of spending towards exploiting gas in the Black Sea, the press agency said.
OMV Petrom representatives stated that initiatives are still being analysed, confirming that the company is aiming to apply "a series of measures in response to the challenging environment created by the price of oil, including portfolio optimization and possible asset sales".
The net profit of OMV Petrom  during the first half of the year decreased by 25 percent, to RON 1.04 billion (EUR 234.1 million) in the context of sales decline by 18 percent to RON 8.81 billion (EUR 1.98 billion), primarily due to lower selling prices of petroleum products.
The investment program for 2015 was estimated at around EUR 1 billion in the company's first quarter report, of which about 85 percent would be devoted to upstream projects.
However, a prolonged low oil price environment is expected to reduce their annual investments in upstream by about 25-35 percent in the period 2015-2017 compared to 2014. Therefore, in the medium term hydrocarbon production in Romania could fall on average by 4 percent per year, according to the report.
OMV Petrom, part of Austrian OMV Group had at the end of June 16,450 employees, down 15 percent compared to 19,428 in June last year.
Green energy in Romania had been off to a good start, with an installed capacity of about 2,600 megawatts of wind power and 1,200 megawatts of solar power. Romania has fulfilled five years in advance its commitment to the EU that at least 24 percent of energy comes from green sources by 2020.
However, recent measures have cut the number of green certificates in half, determining not only Petrom to seek other options and cut losses. In August this year Monsson Group has announced that it planned to take apart the wind farm in Targusor, while Electrica SA said it would outsource two wind projects, as investments in renewable energy are less and less attractive.
Natalia Martian