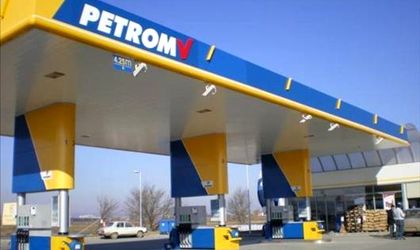 Romania's top oil and gas company OMV Petrom, controlled by Austria's OMV posted a second-quarter net profit of RON 311 million ( USD 94 million), down 70 percent on the year and sharply below forecast due to higher taxes.
Petrom registered a 22 percent profit decrease to RON 1.9 billion in the first semester, while sales dropped 7 percent to RON 10.72 billion.
The company announced that the net profit attributable to shareholders will be EUR 433 million, down 57 percent compared to the EUR 1.011 billion profit achieved in H1 2013, according to zf.ro.
"The weak demand in oil and gas downstream, coupled with additional taxation introduced in 2013-2014, almost offset the benefits from gas price liberalisation," said Mariana Gheorghe, Petrom's chief executive.
The tax, which was approved by the leftist government late last year and has been widely criticised by businesses, slaps a 1.5 percent charge on the value of special buildings owned by companies, from oil wells to warehouses to electricity poles.
Gheorghe added that given the long cycle of Petrom's investments and "assuming an investment-friendly fiscal and regulatory environment going forward," the company will continue to implement its projects, particularly focusing on field redevelopment projects and exploration – onshore and offshore.
OMV Petrom contributed EUR 588 million to the group's clean CCS earnings before interest and tax in the first half of 2014, down from a contribution of EUR 687 million a year earlier.