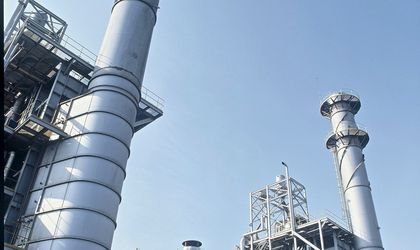 Austrian oil company OMV Petrom has finished last week the modernization of its Petrobrazi refinery in Ploiesti, following a EUR 600 million investment program that was carried out in the last four year.
The modernized refinery will be able to produce more diesel, which should see Romania reduce the imports of this product, and it turn have a positive impact on the current account, according to Mariana Gheorghe, CEO of OMV Petrom.
"The modernization of the Petrobrazi refinery was a necessary step in adapting to the features of the market in Romania, which has changed substantially from the moment the plant was designed," said Gheorghe, quoted by Agerpres newswire.
At present the refinery's production covers 47 percent of the demand for fuels in Romania. Diesel and kerosene have a 45 percent share in the structure of products obtained in Petrobrazi. The production of diesel has soared 60 percent compared to 2009.
Romanian Prime Minister Victor Ponta said during the completion ceremony that the construction tax will be lowered from 1.5 percent to 1 percent, adding that the government and the oil company did not always "get along well".
According to Gerhard Roiss, CEO of OMV, the Ploiesti-based refinery provides the same quality of fuels as other refineries of the Austrian oil company.
Since the privatization of Petrom in 2004, the investments in Petrobrazi have reached EUR 1.1 billion. The refinery became operational 80 years ago and has gone through successive modernization programs.
Ovidiu Posirca