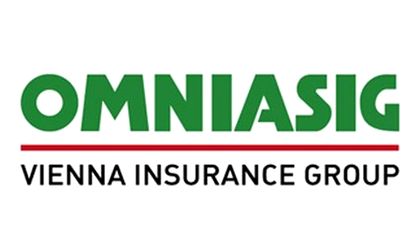 Omniasig Vienna Insurance Group (VIG) recorded last year gross underwritten premiums totaling RON 860.38 million (EUR 195.05) and a net profit of RON 15.68 million (EUR 3.54 million), the company says.
The value of gross underwritten premiums in 2014 registers a difference of -2.35 percent over the previous year, "which proves, together with the return to profit, that the previous measures to improve the profitability of the car insurance portfolio and the general cost effectiveness led to the expected results," reads a press release issued on Monday.
The company paid in 2014 total compensation amounting to RON 667.79 (EUR 150.59 million).
On the car insurance segment, RCA gross underwritten premiums value was RON 269.82 million (EUR 60.85 million), while Casco underwritings amounted to RON 268.89 million (EUR 60.64 million).
The total value of compensation paid on the car insurance segment was RON 481.18 million (EUR 108.51 million) of which RON 223.75 million (EUR 50.46 million) RCA and RON 257.43 million (EUR 58.05 million) Casco.
The property segment recorded in 2014 a value of gross underwritten premiums of RON 183.21 million (EUR 41.31 million).
Staff