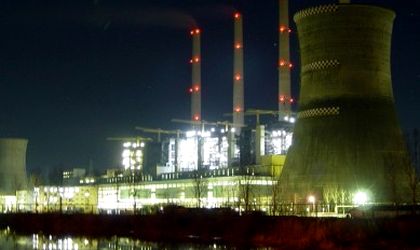 A consortium comprising BRD – Groupe Societe Generale and SSIF Swiss Capital is the only bidder in a tender organized by the Romanian government to select the underwriter for the initial public offering (IPO) of state-owned Oltenia Energy Holding.
Representatives from the Energy department within The Ministry of Economy and the Oltenia Energy Holding will evaluate the offer.
The listing of the Oltenia Energy Holding will be carried out on the Bucharest Stock Exchange through an issuance of fresh stock representing 15 percent of its share capital. Romania pledged to sell minority stakes in several state-owned enterprises, active mainly in the energy sector, as part of a EUR 5 billion agreement with the IMF, World Bank and European Commission.
Constantin Nita, minister-delegate for energy, recently said the listing of Oltenia Energy Holding will take place in September.
The Oltenia Energy Holding has electricity production as its core line of business, controlling a miner and three power producers. Its turnover stood at RON 2.2 billion (EUR 493 million) and the EBITDA reached RON 681 million (EUR 153 million) in 2012.
The Ministry of Economy has 77 percent of the shares and the Property Fund has 21.5 percent.
Ovidiu Posirca