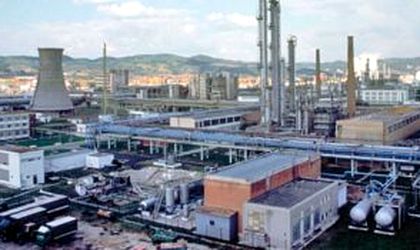 The deadline for investors interested in Oltchim to submit their offers expired on Friday at 11 am. No investors step forward until this time, but the chemical plant did receive financing of EUR 25 million from a Chinese consortium, that reserves its pre-emption rights to buy the chemical producer.
Oltchim's privatization, one of IMF's main demands, has been postponed until December and in the six months until then the management team is required to cut losses and make the company more attractive for investors.
According to Gheorghe Piperea, Oltchim's juridical administrator, the first option to buy belongs to Baota Petrochemical – Junlun Petroleum.
"The Chinese will receive preferential treatment for the deal to buy Oltchim and Arpechim and they're willing to pay for this right. We have six months to reach a break-even level", according to Piperea.
Oltchim has 25 million to finance work capital and two open two new sections which will bring production capacity up to 40 percent in the next six months. Currently, the company operates at 27 percent of capacity.