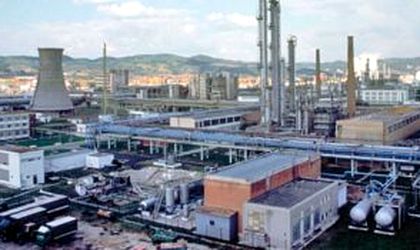 Romanian insolvent chemical producer Oltchim Ramnicu Valcea on Wednesday said its loss narrowed 22 percent to RON 115.2 millio (EUR25.97 million) in the first half, from RON147.5 million a year earlier. Oltchim is currently at 22 percent of capacity, compared to 18 percent last year. 
Turnover increased by 30 percent, from RON 208.7 million in the first half of 2013 to RON 271 million (EUR 60.7 million) in the first six months of 2014, according to a report from the chemical producer. The turnover increase is due to exports going up 51 percent, to RON 185.79 million, while sales stagnated at RON 85 million.
Debts also inched up since the end of last year, by RON 20 million, to RON 3.63 billion.
Oltchim entered insolvency in January 2013. On Thursday, the managers announced they will again put up Oltchim SPV for sale, the company that owns the chemical producer's assets. The new sale attempt will take place on December 15.