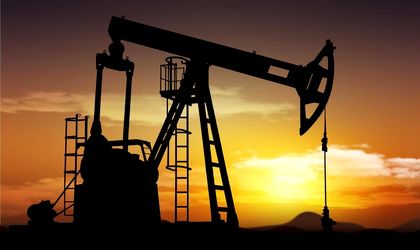 Analysts are projecting that oil prices could climb 50 percent by the end of 2016, with Bloomberg estimates saying that New York crude could reach USD 46 per barrel during the fourth quarter, while Brent could trade at USD 48 in the same period. Nevertheless, this week had "prices seesaw over 10 percent within a day" with crude oil futures finding somewhat steadier ground on Friday, according to Reuters.
The volatile international market also led to OMV Petrom, controlled by Austrian group OMV, to adjust its price assumptions for the following year. "Our assumptions for Brent crude price are now for 2016 at USD 40/bbl," OMV told its investors, a lower level than that predicted by Bloomberg.
The oil price volatility has already hit companies on the market, with Royal Dutch Shell PLC reporting "its worst profits in over a decade and said its reserves of oil and gas were depleting," according to the Wall Street Journal. In total, its profit for the year dropped 80 percent to USD 3.8 billion, compared with USD 19 billion in 2014, and its reserves dropped 20 percent in 2015, said WSJ. Additionally, BP also said that "it replaced 61 percent of its reserves in the last year, and Chevron has said its reserve replacement ratio was 107 percent".
Nevertheless, weakness in the U.S. dollar was seen as supporting oil prices despite fundamentals remaining weak, and further changes are said to be linked with U.S. non-farm payroll data due today that will influence the currency's strength. "Should non-farm payrolls turn out lower than expected, the U.S. Dollar Index could fall further", said Daniel Ang, investment analyst at Phillip Futures, according to MarketWatch. 
Despite the dollar's support, the market oversupply is hanging hard over the market, "as major producers have refused to cut output prices falling sharply for nearly two years," adds MarketWatch. Furthermore, "the battle for market share continues to intensify between Organisation of Petroleum Exporting Countries producers," according to an ANZ report. The recent move made by Saudi Arabia who "cut prices for March sales of its light crude-oil grades to Asia" and rising Iran oil exports have also hurt prices, added MarketWatch.
The higher crude-oil inventories in the U.S. also posed a danger, only being tempered this week by the weaker dollar, but "bloated crude inventories in the U.S. pose rising risk to WTI (West Texas Intermediate)" with the further mention that "a continued build in storage over the coming six to eight weeks could collapse the price of WTI, driving a sharp reopening of the spread to Brent", said BMI Research, a unit of rating agency Fitch Group, as cited by Reuters.
Andreea Tint