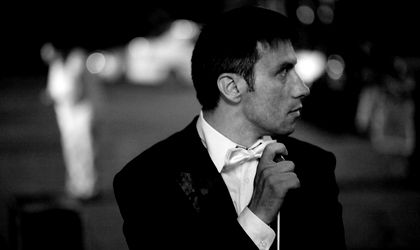 On the music of Igor Stravinski, with Silvestri Ensemble interpretation under the wand of the conductor Tiberiu Soare, the actress Dorina Lazar will tell The Soldier's Tale, a performance where the Odeon Theatre  and FundatiaCalea Victoriei are partners.
The Soldier's Tale is a based on a Russian folk tale (The Runaway Soldier and the Devil) drawn from the collection of Alexander Afanasyev, while the piece was conceived by Igor Stravinsky and Swiss writer C. F. Ramuz in the First World War.
The performance tells the story of a soldier, Joseph, who sells the devil his fiddle, and when Joseph refuses, he offers him a book that he says contains untold wealth. Joseph does not understand the book, but the devil convinces him that it's worth more than his cheap fiddle. Joseph then realizes the book contains events that happen in the future. The play is an atypical form of opera, made for small budget companies, containing only seven instruments.
On this occasion, the book "Why are we going to the Opera?" will be launched in the presence of the author, the conductor Tiberiu Soare. The book graphics was made by Maria Surducan and consists of the reproduction of the 13 conferences sustained by Tiberiu Soare between 2012-2013.
The event takes place on April 12, at 19.00. The ticket price is RON 32.
Oana Vasiliu