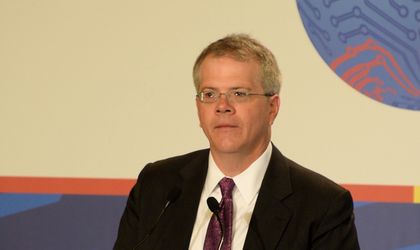 The number of devices connected to the Internet worldwide will triple by 2020, to more than 50 billion units, US Deputy Secretary of Commerce Bruce Andrews (photo) told the second day of the Regional Cyber Security Summit in Bucharest.
"The benefits to society and our economies are potentially enormous, but this also means that number of targets for hackers is only getting larger.It is up to all of us –from across industry, academia, and government – to work together to combat cyber threats," also said Andrews according to a press release.
He added that the digital environment is an integral part of the activities of the government and the industry as well as of our daily lives.
Romania's Ministry for Information Society together with the US Department of Commerce and the Commercial Section of the US Embassy in Bucharest are organising, May 11-13, at the Palace of the Parliament a Regional Cyber Security Summit.
Staff