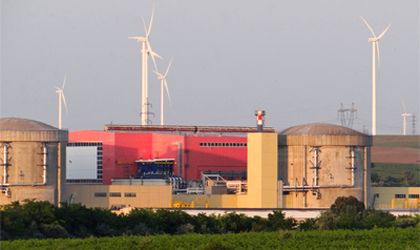 Romanian state-owned nuclear power producer Nuclearelectrica Tuesday announced it will stop one of its two reactors for some repair works, adding that there are no risks regarding the safety of the environment or population.
"Restarting Unit 2 and reconnecting it to the national energy system will take place after we remedy the fault and perform all the tests in accordance with the plant preocedures. All systems are operating according to specifications and there is no adverse impact on the reactor's nuclear security, or on the personnell, population and environment", according to a press release from Nuclearelectrica.
The last time one of the reactors had to be taken off the grid was at the start of Dececember.
The Cernavoda nuclear powerplant has two reactors, which cover 20 percent of the country's electricity needs.
Nuclearelectrica has recently selected China General Nuclear Power Corporation (CGN) as investor for the two nuclear reactors. The government will have to negotiate next with the Chinese company the set up of the project company to build the reactors. Under the terms of the deal, the Chinese energy firm would hold at least 51 percent of the project company that acts as a joint venture.