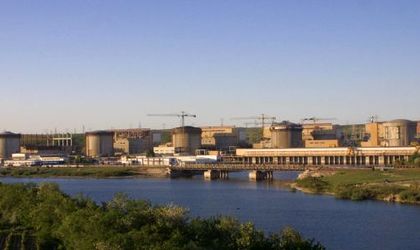 Nuclearelectrica, the state-owned nuclear producer, has announced the start of a competitive selection procedure for investors that are interested in building two nuclear reactors in Cernavoda, in a project worth an estimated EUR 6.2 billion.
The selection procedure was approved by shareholders of the energy company on August 22.
"Under the condition of fulfilling the qualification requirements, the investors will be granted access to detailed information about the Project. Subsequently, the investors will be invited to submit Letters of Intent (accompanied by substantiating documentation), which will be evaluated in order to establish the Selected Investor for the negotiations phase in view of setting up the Project company," said the company in a statement submitted to the Bucharest Stock Exchange (BVB).
China General Nuclear Power Group has signed a letter of intent with the government for the construction of the reactors that was extended by the end of this year. The Chinese energy company has inked this July an agreement with Canada's Candu Energy, a supplier of energy equipment, for the project.
The investors will have to develop the project in a joint venture with Romania's nuclear producer.
Nuclearlectrica currently operates two Candu 6 nuclear reactors in Cernavoda that cover around 20 percent of the country's electricity supply.
Shares in Nuclearelectrica were up 0.93 percent to RON 7.6300 by Wednesday morning trading on the BVB.
Ovidiu Posirca