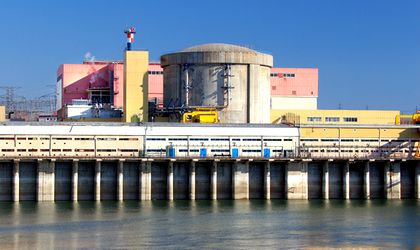 Electricity supplier Nuclearelectrica profit increased in the first quarter of the year by 11 percent compared to the one registered in the similar period of 2014, from RON 35.4 million (EUR 7.95 million), the state company announced on Thursday, according to Mediafax.
Revenues increased to RON 468.79 million (EUR 105 million), from RON 461.53 million (EUR 103.5 million), while exploitation expenses decreased to RON 442.2 million (EUR 99.2 million) and production decreased by 2 percent.
Nuclearelectrica operates the Cernavoda nuclear plant, which provides nearly 20 percent of the national energy consumption, and is controlled by the state, through the Ministry of Energy.
 Nuclearelectrica, whose production was up by 0.5 percent last year and represented 18.4 percent of the national electricity total, registered in 2014 operational incomes amounting RON 1.8 billion (EUR 408.5 million), 12 percent less compared to RON 2 billion in 2013 (EUR 450 million).
Staff