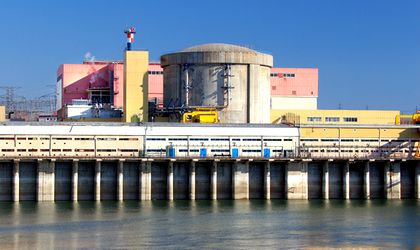 Electricity supplier Nuclearelectrica, whose production was up by 0.5 percent last year and represented 18.4 percent of the national electricity total, registered in 2014 operational incomes amounting RON 1.8 billion (EUR 408.5 million), 12 percent less compared to RON 2 billion in 2013 (EUR 450 million). The profit was over three times lower, RON 137 million (EUR 30.8 million) respectively.
The state-owned company registered in 2013 a net profit of RON 423 million (EUR 95 million). Nuclearelectrica shows, in a release quoted on Monday by Mediafax, that the preliminary net profit for last year is above the budgeted target.
Nuclearelectrica operational expenses increased by 2 percent in 2014 to RON 1.6 billion (EUR 360 million), up from RON 1.59 billion (EUR 358 million) in 2013.
Nuclearelectrica is the operator of the only nuclear power plant in Romania and is controlled by the Ministry of Energy.
Andreea Marinas