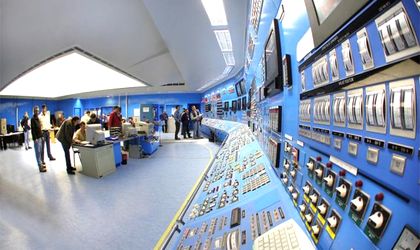 Romanian state-run nuclear power producer Nuclearelectrica Thursday reported a 69 percent drop in its first-half net profit, mainly due to lower electricity prices and higher tax costs. Net profit dropped from RON 196.12 million in the first six months of 2013 to RON 60.42 million in January-June 2014, as the special construction tax took a big bite out of the company's earnings.
"The drop in net profit is mainly due to the drop in energy prices on the competitive market (…) and also due to the effect of special construction tax which ammounted to RON 44.7 million in the first semester", according to a press release from Nuclearelectrica.
Revenues dropped 13 percent from RON 983 million to RON 853.9 million (EUR 191.27 million). Income from sale of electricity decreased by 11 percent to RON 783.11 million, seeing as the company sold 1.8 percent less electricity in the timeframe, 5.2 TWh respectively.
Profit before taxes stands at RON 249.7 million, a 43 percent drop from RON 435 million.