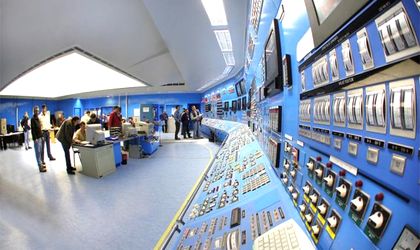 Romanian state-run nuclear power company Nuclearelectrica (SNN.RO) expects its net profit will fall sixteen-fold to 27.9 million lei (EUR6.23 million) in 2014, from a record profit of RON456.7 million envisaged for last year, largely due to lower operating income.
The company expects to operate on RON 1,82bln (EUR 406,6 mln) in 2014, a 20% decrease compared to 2013, according to the income and expense budget that is up for shareholder approval on march 11.
Nuclearelectrica states that "the budget for expenses was designed in austerity conditions compared to the previous ear and it takes into account the real necessities for maintaining performances in the long run; expenses have been determined according to the upcoming negative evolution of revenue in 2014".
The electricity provider estimates its expenses will increase by 1.7% in 2014, to RON 1,78 bln from RON 1.75 bln. Also, Nuclearelectrica's prognosis indicates it will produce 10.54 TWh of energy, and it will sell electricity in value of RON 1.62 bln.
3.74 TWh of energy will be delivered to the population, according to the legislation submitted by ANRE, at a regulated  price of 145.88 lei / MWh.
The company supplies 18% of Romania's annual electricity needs and is controlled by the state via the Department of energy.