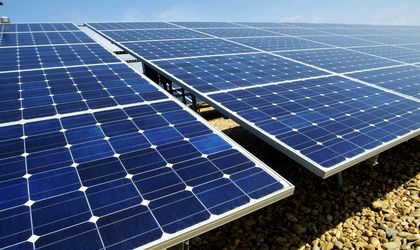 Natura Quattour Energia Holdings (NQE) plans new investments into solar and small-hydro capacities and is currently analyzing a biomass projects.
The company started Thursday trading on the regulated market of the Bucharest Stock Exchange (BVB), third category. The company had previously traded on the RASDAQ market of BVB.
Argyrios Volis, NQE's general manager, said the company has three photovoltaic projects in the licensing stage, which require investments of around EUR 7 million.
The holding currently operates one solar installation of 1.09MW. It plans to build another 6MW in solar and a small-hydro plant of 1.58MW. Overall the holding aims to reach 10MW in renewable projects locally.
All projects should be completed next year, according to Volis. He added the holding is not interested at present in acquiring projects on the local market, but hinted this may happen on the long run if they find attractive capacities.
BR has asked Georgios Tsamis, president of NQE Holding, on the attractivity of biomass: "We are in discussion for something to develop in the future on biomass but there are some problems concerning the raw materials."
He said that biomass project could be developed sometime in the next two to three years and would be less than 5MW in capacity.
Tsamis commented NQE's solar installation is profitable despite the changes in the renewable projects but did not specify how the financials of the new projects would look following the political row over the deferment of green certificates.
NQE is an investment vehicle focusing on renewable and real estate investments.
Ovidiu Posirca