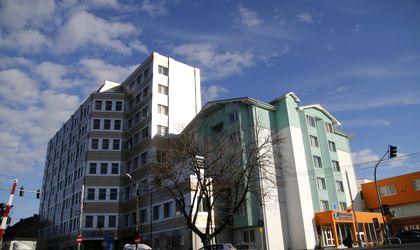 Nova Vita Medical Center based in Mures county opened its new diagnostic imaging center. The new 300 square meter facility, developed following an investment of EUR 2 million, and was officially opened by administrator Virgil Mailat. The Nova Vita Medical Center is now equipped with diagnostic imaging technologies from GE Healthcare.
"We're delighted to be celebrating this latest investment in our hospital, building on recent expansions in maternity, laboratory analysis and pharmacy services.  The opening of the new diagnostic center is a great step forward for the clinicians and patients of our hospital and symbolizes our commitment to offering a patient-centric and multidisciplinary approach to care," according to Dr. Dragoș Popa, medical manager of the Nova Vita Center.
The GE Healthcare Optima 450 magnetic resonance imaging system, the Optima 660 CT scanner and the Brivo DR X-ray system will be used to give clinicians detailed information about diseases such as cancer, neurological disorders and heart disease. The new technologies offer a number of advantages over previous generation GE technology.
Around 600 patients each month are expected to be cared for in the new center.
Nova Vita Medical Center is one of the largest private hospitals in Transylvania, with over 150 beds.
The medical center began its activity in July 2008, establishing the first section of palliative care and complementary therapies in Mures County. In October 2008, Nova Vita opened the medical rehabilitation department. Following investments and expansions undertaken during 2009, the pharmacy and medical analysis laboratory started their activities and in early 2010 the first private maternity hospital in Mures County was inaugurated, followed by the departments of surgery, cardiology and interventional radiology.
Otilia Haraga