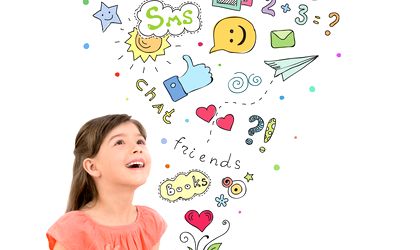 With parental confidence in state educational provision low, businesspeople have spotted an opportunity to import international non-formal education courses onto the Romanian market. Local franchise holders told BR what their courses offer children, what's involved in setting up such an operation and how they see the market developing.
Laura Grigore
Non-formal education methods imported from the West are now appearing in the Romanian education system, billed as helping children learn faster and better. The effects of non-formal education are enduring because the information is given in a stress-free and fun way for children, say experts.
Non-formal education is said to be associated with the concept of lifelong learning and stresses the importance of education in going beyond the formal education system. It may be delivered outside school and through activities not covered by the school curriculum, but still furthers children's knowledge and development.
Currently, in Romania, the annual cost of an international non-formal education franchise program starts at EUR 20,000. However, this is just the tip of the iceberg. To this cost is added the material, training the trainers, plus ongoing capital investment in developing new programs.
In Romania, starting an international program of non-formal education involves many obstacles, both legislative and financial, say local practitioners. However, parents are said to be keen on these programs and are willing to invest between EUR 500 and 600 per year.
"I am convinced that every parent wants a high-class education for their children, and, as a result, these parents understand the benefits of such programs. But this education isn't cheap. The problem is how to put these quality educational programs within reach of as many parents as possible for their children," Dan Gabriel Sauer, engineer at Young Engineers Bucharest, told Business Review.
Cosmin Vranceanu, business development director at Technokids Romania, told BR, "Unfortunately, learning methods in Romania are lagging behind, both in terms of training for trainers and material facilities. These two basic components of the process are not given enough attention by our system. A private entity trying to change these things comes up against the outdated learning mentality imprinted in kindergartens and public schools. Then there is the total lack of support from the Romanian authorities."
He added, "Basically you have to prepare all the necessary professional activity: space, facilities, trainers, programs. Obviously there is a segment of parents who understand the benefits of a non-formal education program but most of them are confused by the changes in the public education sector. This dampens confidence in any form of education. The good news is that, once they interact with the programs, they stick with them and this gives us hope."
Dana Toma, program director at the Learn with Music franchise, told BR, "We have invested a lot in promotion campaigns and every time we have tried to emphasize the benefits of children's participation in such a program. I taught this program in America for eight years. When I decided to come back to Romania, I decided to bring this kind of interactive program for learning English and music for children aged six months to seven years, as nothing similar existed at the time."
He added, "Learn with Music involves learning English through music, movement and play. We use materials called The Music Class which have been awarded in the United States at various international fairs and exhibitions. These materials are carefully crafted by a group of researchers and are specially designed for small groups of children."
Toma went on to say that research shows music helps children become better learners, and that even a newborn emotionally responds to music. It also shows that there is a link between mathematical abilities in students and their musical awareness. "The Learn with Music program is the perfect way to start a child's lifelong educational career and learn a new language (English) in a fun way."
The Learn With Music program is currently available in Bucharest, Brasov, Cluj-Napoca, Constanta , Iasi, Ploiesti, Sibiu, Suceava, Targu-Mures and Timisoara. The annual cost of the franchise is EUR 2,500, and the initial investment is EUR 1,000 for a set of instruments and equipment. Parents who enroll their child in the program pay a monthly fee of EUR 40 for four classes.
Among the challenges facing the Young Engineers franchise, Sauer cites the rigidity of the local public education system in ignoring such educational programs. "The state education system in Romania has to understand that by supporting the Young Engineers programs, children will come to school with pleasure because they combine education and entertainment practice with theory. They will learn about things, mechanisms, topics and science that they encounter in everyday life. And what could be more beautiful and exciting for a child than to use Lego constructions to learn?" added Sauer. "We need to understand that complex thought processes are discouraged by negative emotions such as fear and pressure." Another challenge, he said, was finding quality people to become instructors to work with kids.
Technokids programs meet Common Core State Standards, a set of rules created to track child development in the US education system. "The program is focused on IT education. We say education because what we do is more than a simple use of technology. Children are encouraged to think, to express ideas and not least to be very creative. One of our goals is to show that technology can be used differently, not just for entertainment. As is well known, the IT industry and technology development are expanding exponentially and so program costs reflect this. Education is not a business in Romania; we do it with passion and the conviction that we will find upcoming talent here," said Vranceanu
The cost of a Young Engineers franchise depends on the local population. In a town of 200,000 to 300,000, it runs from USD 20,000-30,000. Sauer said, "Young Engineers educational programs are based on principles delivered through practical applications, entertainment and edutainment. Children who are just beginning their educational journey cannot know what job they will do in more than 20 years. Therefore, we believe that the best way of preparing our children for an unknown future must be based on a generic approach which inculcates a variety of personal experiences that lead to the development of thought, curiosity and the ability to solve problems and develop creative solutions."
In Romania, the organization started last year with two of the four existing educational programs: Big Builders for preschool children aged four-six and Lego Challenge for those aged seven-eleven. "In time, we will introduce the other two educational programs GaliLEGO and Robotics Software Engineering," added the representative. The monthly cost is RON 180 for four classes.
Vranceanu told BR that although some educational franchises have attained success in Romania, the concept is still questioned. "We cannot speak about competition when there are only four or five IT education companies, compared to a population of 22 million. The problem is not competition but regaining parents' confidence in a serious and professional education system," he said. The firm currently has two locations in Bucharest and one in Sibiu and is in talks over other centers in several cities that will open in September. The monthly attendance fee is on average EUR 50, but varies depending on program and age group.