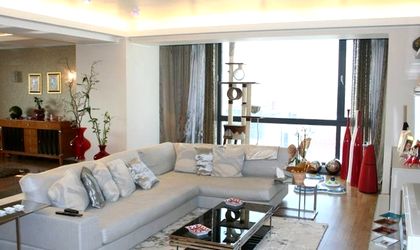 Compared to 2008, the year when the local market for uPVC profiles reached its peak, volumes sold now represent only 40 percent, and the downward trend shows no sign of reversing, say market players.
By Simona Bazavan
The Romanian subsidiary of German uPVC profiles manufacturer Gealan wants to boost its business by up to 10 percent this year but the increase will mostly come from exports, given that the local market for uPVC profiles will probably drop for the rest of the year, said Aurel Vlaicu, managing director at Gealan Romania. The company has a market share of between 25 and 30 percent, according to its data. Alongside Rehau and Veka, it dominates the local uPVC profiles market.
Gealan Romania exports mostly to Saudi Arabia, Iraq, Iran, Algeria and Libya. The share of exports in the total turnover should reach 10 percent by yearend, added Vlaicu. He explained that on the domestic market demand comes at present mostly from private refurbishment projects as there are very few new real estate developments and the national thermal upgrade program has stalled due to lack of money.
Since 2008 the local market for uPVC profiles has been shrinking, a trend which will most likely be maintained throughout this year. Compared to 2008, the year when the local market for uPVC profiles reached its peak, volumes sold have shrunk to 40 percent while overall sales dropped from about EUR 300-350  million to only about EUR 100 million in 2012, said the Gealan Romania director, stressing that there is little chance of growth on the domestic market. According to Veka, Romanians bought around 1.9 million uPVC window profiles in 2008 while the market has now plummeted to annual sales of fewer than 1 million units.
More consistent growth could come from the national thermal rehabilitation program, but works have slowed this year owing to financing constraints. Between 10 and 15 percent of Gealan's 2012 turnover was generated by publicly financed thermal improvement works but Vlaicu says he expects the share to drop this year. Not only are fewer projects begun, but there are considerable delays in payments for completed works. Suppliers such as Gealan have to wait for more than a year on average for payments. He added that if works continue at the present rate, Romania will manage to overhaul less than 25 percent of the buildings which require thermal improvements by 2020.  So far, an estimated 20 percent of Bucharest apartment blocks that require thermal improvements have had them since 2009, while at national level the share is about 3 percent, according to Gheorghe Dragne, regional sales manager at the Romanian subsidiary of Veka. While there is still considerable growth potential on this segment, players complain not only of delays in payments but also of the way procurement contracts are drawn up. This leads to a chain of subcontracting which in turn has resulted in low purchasing prices for suppliers in addition to delays in payment.
Last year Gealan posted a EUR 28.2 million turnover, at the same level as the previous year, but in the first semester it saw its business go up by 20 percent. About 90 percent of sales were generated by the residential sector.