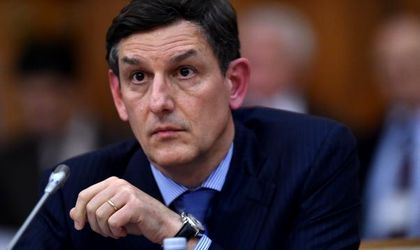 This year will not be a year of "resounding privatization" for Romania, according to Costin Borc, Minister of the Economy, as reported by Agerpres. The announcement comes after on Tuesday Greg Konieczny, fund manager of Fondul Proprietatea, said that Romania did not attract any funds through privatizations in 2015 and that it is up to the government to "take advantage of this window of opportunity this year," at the fifth year celebration of Fondul Proprietatea's listing on the Bucharest Stock Exchange.
The Minister maintained that this year won't see many companies undergoing privatization on the Romanian market. There is, however, a desire "for some companies from the Ministry's portfolio, like the National Salt Company, to be listed on the BVB," he mentioned, according to Agerpres.
At Tuesday's press event, Konieczny pointed to Hidroelectrica (from the Ministry of Energy portfolio), Aeroporturi Bucuresti and Portul Constanta (Ministry of Transport), and Posta Romana (Ministry of Communications and Informational Society), as  "viable candidates" for listing on the stock exchange.
Borc stated that at the moment Romania needs "a well-performing export network", and he further added that the programs developed together with China for the Cernavoda reactors will be continued, according to Agerpres.
Of the current state of the Romanian economy, Borc said that it is competitive, with not a lot of big investments but several smaller and medium-sized ones. And while "it's true that some industries have almost disappeared, sure there are some areas where industries have changed or left," Borc, nevertheless, added that "Bucharest is over the EU average" and "Cluj, with everything happening around it, is an example for the past decade".
Andreea Tint