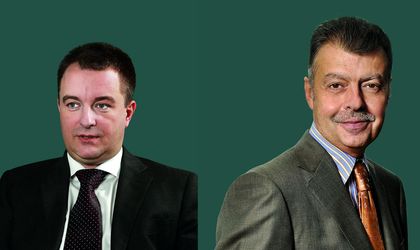 Romanian law firm NNDKP said the fine tuning of its brand message and identity reflects the synergy that has built up over the past six years between its legal consultancy/dispute resolution and tax consultancy.
Ion Nestor (right of picture), the firm's co-managing partner said that the integrated legal & tax concepts aims to enhance inter departmental activities so ""that clients can receive one comprehensive solution that they can entrust to be viable and functional from both a fiscal and legal perspective.
Marius Ionescu, partner at NNDKP Tax Advisory Services added that the mixed teams comprising lawyers and tax consultants are gaining ground because of the economic environment.
Litigations with the state authorities, whether civil/commercial or administrative-fiscal, have become more and more frequent, a context which requires a different approach, both from a preventive and a post-factum standpoint. I believe that we are starting to see the beginning of a paradigm shift in the relationship between the taxpayer and the State in both directions and therefore the assistance provided to clients is becoming increasingly complex," said Ionescu.
The law firm currently employs 115 lawyers, 23 tax consultants and 3 intellectual property consultants.
Ovidiu Posirca