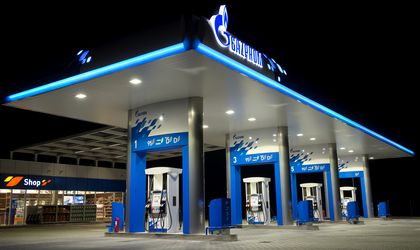 Serbia-based NIS Petrol, the oil company majority-owned by Russian Gazprom Neft, says it is open to acquiring filling stations in Romania from other players, as part of its strategy to gain a 10 percent market share in the coming years.
[restrict]
Ileana-Sorina Baltatu, executive director of the oil company, said discussions had started with Austrian oil major Petrom over the acquisition of filling stations, if the firm decides to reorganize its portfolio.
Baltatu said that NIS Petrol was aiming to double its number of filling stations to 30 this year, which would require an investment of around EUR 15-20 million. However, reaching a 10 percent market share means controlling over 120 stations.
"Western Romania is a priority for us because it is the closest to our refinery in Pancevo," said Baltatu. The refinery currently supplies 10 percent of the fuel sold in Romania, while the rest is acquired locally.
Baltatu told BR that the new fuel excise of 7 eurocents, which should be implemented in April, will influence the company's objective of reaching breakeven point this year.
"You have to consider that Romania, unlike the situation in the EU, has a very low level of excises. Romania has an accession calendar and needs to harmonize the excise level with minimum levels in the EU. We must expect this increase to be continuous. We have taken into account, in our long-term plans, that Romania will harmonize its level of taxes, including excises, with those in the EU," said the director.
According to data published by the European Commission in January 2014, the excise on leaded petrol in Romania stands at EUR 446 per 1,000 liters, just above the floor level of EUR 421 per 1,000 liters in the EU.
The company is also seeking oil in six concessions in Romania in partnership with four international companies.
Ovidiu Posirca
[/restrict]