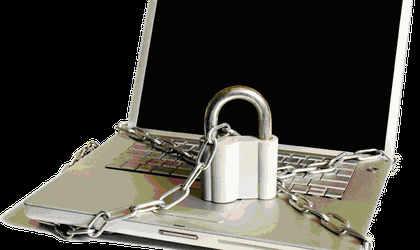 The National Anti-corruption Directorate (DNA) will ask the president, the Senate, the Chamber of Deputies and the European Parliament to vet the start of prosecution against nine former ministers in an investigation regarding the lease of Microsoft IT licenses for schools, reports Mediafax newswire.
The DNA submitted the requests claiming that it had suspicions that the former government officials were involved in the case. They are Ecaterina Andronescu, Valerian Vreme, Serban Mihailescu, Dan Nica, Adriana Ticau, Gabriel Sandu, Daniel Funeriu, Alexandru Athanasiu and Mihai Tanasescu. The former government officials are charged with a series of offences, including abuse of office and money laundering. The contract under investigation ran between 2004 and 2009.
Anti-corruption prosecutors started to investigate the case following a request of the Control Body of Prime Minister Victor Ponta, which claimed that educational licenses had been used without any legal or contractual base starting December 2009, during the mandate of Daniel Funeriu, former minister of education, and Valerian Vreme, the former minister of communication.
The DNA started this July an investigation in rem for influence peddling related to corruption practices, bribery, abuse in office, regarding the licenses investigations. At that time, Sorin Eftene, the former interim general manager of Microsoft Romania, was called in to testify in the case.
The prosecutors said that some of the former ministers have supported the closing of a licensing contract in 2004, in "onerous conditions for the state budget" that ensured the possibility of embezzling a 47 percent discount granted by Microsoft to the government, which allowed the payment of commissions to the involved persons, according to news portal hotnews.ro
The DNA added it had clues that the ministers asked for money to favor Fujitsu Siemens Computers in operating the contract, at a price that was overestimated by 40 percent.
The investigation showed that out of the USD 54 million that was paid by the government under the licensing contract and its extension, commissions to be paid to public officials amounted to USD 20 millions.
In addition, the closing and operation of leasing contracts for Microsoft Enterprise Agreement Subscription licenses with the D-CON.NET consortium was made in violation of the public acquisitions law by Funeriu and Vreme. Prosecutors said this was done to favor certain companies.
In addition, the prosecutors are claiming that a USD 200 million government program (SEI) to develop IT labs in public schools was also tainted by corruption. Both the software and equipments for the labs were overpriced and the public acquisition procedure favored Romanian IT firm Siveco, whose president Irina Socol is in custody over a tax evasion case.
The DNA prosecutors unveiled a mechanism in this case through which the subcontractors got big profits that were transferred in offshore accounts. The funds were next used to pay bribes through dummy services contracts.
 Ovidiu Posirca