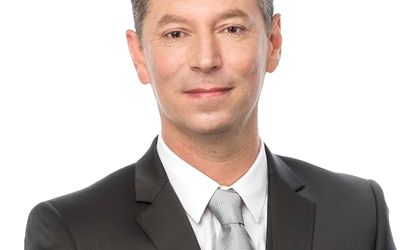 Nikolai Beckers, the new CEO of Romtelecom and Cosmote Romania as of April 1 said there is still no timeframe for the merger between the two companies he is now leading.
"The shareholders- the Romanian state, OTE, Deutsche Telekom- are in talks but the process takes time. I hope it will be faster because this will give clarity to the situation. Currently we don't have a timeframe. We are in the process of setting up a process," explained Beckers during a meeting with the press.
Beckers said the priority would be to bring the two companies together in order to provide fully converged services because this would allow to address the market in a relevant way.
"The economic logic for the merger is obvious. Of course, you can still offer converged services if the companies stay separate, but from the point of view of the customer, you need one entity that can offer a type of service from A to Z."
The new CEO said that "any talk about redundancies in relation to the merger would be very premature and that would not be my priority."
Making an assessment of the two companies, Beckers said Romtelecom and Cosmote have different cultures because one used to be an incumbent operator while the other one is newer.
The CEO said Romtelecom is still a leader on the voice market but not on broadband and TV. "We still need to work on flexibility and speed to the market," pointed out Beckers, adding that "on the fixed side, my focus would be on high speed broadband and interactive TV services."
As far as Cosmote is concerned, the manager said the company has succesfully managed to get more than 20 percent market share on a very competitive market. "Right now I feel the game has changed. The market has evolved and our effors must evolve too," said Beckers.
Talking about the market, Beckers said Romania is a "very competitive market when it comes to pricing" and also has shown "impressive development taking into consideration when the market was liberalised."
Beckers' vision for the two companies includes deploying fiber-to-the-home (FTTH) on the fixed side, and 4G on the mobile side. "FTTH and 4G are a winning combination for the two companies and for Romania. We have to see where we get the money for this. I do not mind to do that with other operators and I think there is also some EU funds available for this," said Beckers.
Otilia Haraga