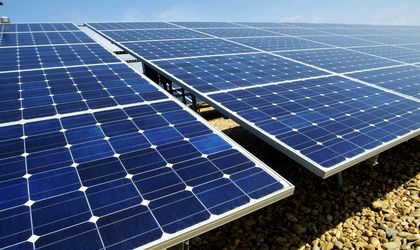 The support scheme for renewable energy projects needs to be adjusted, seeing as Romania can't afford to support future investments in the field, according to Razvan Nicolescu, the delegate minister fo Energy.
"The first week in office, I created a work group for this project. We need to send a very clear and honest message. We have to say that we won't support the installation of new production capacities for renewable energy. We can't afford it and that is one of the first conclusions we drew after discussing Romania's future energy strategy. We can't afford it, especially when it comes to wind farms and solar energy, because biomass is another story", Nicolescu said for economica.net.
The minister also said that although Romania had the least to do in terms of growing it's production capacity for renewable energy, it afforded investor the most benefits, which led to a boom in the field.
"The support scheme is not sustainable, we rushed in, we didn't have the necessary experience to establish a more prudent process, that was achievable. Of course, we weren't the only ones who made this mistake: Italians, Spanish also rushed and they started to adjust their support schemes", the minister added.
The share of electricity produced through renewable sources reached a level of 41 percent in 2013, overshooting the target of 38 pct assumed by Romania for 2020, according to a document from the Department of Energy released a short while ago.
Romania pledged in front of the European Union that 24 pct of all energy consumption (electrical, thermal, all types of fuel) will come from renewable sources by 2020. ANRE announced recently that the target has already been met on January 2014.