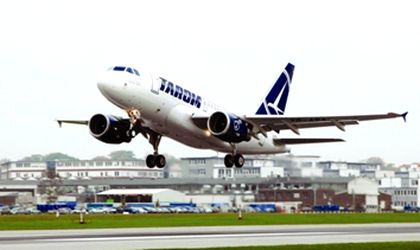 Nicolae Demetriade has resigned as manager-executive director and member of the board of administration of national airline Tarom, according to Mediafax. He told the newswire that he took this decision because the appointment of private sector management for the state-owned company "was an illusion".
Another management change could soon follow. Dan Pascariu, the president of Tarom's administration board, could be dismissed from the position, according to Mediafax, who cites inside sources.
Tarom's board of administration decided in June to speed up the implementation of a management plan which was approved in March, by appointing Demetriade as manager-executive director. The board had previously expressed dissatisfaction with the performance of the company's general director, Christian Heinzmann.  As a result, at the end of June, Heinzmann and Pascariu, agreed to reduce the general director's term to just one year. This could now be extended to the initial period of four years, according to Mediafax sources.
The state-owned airline managed in the first semester of this year to reduce its losses almost in half to RON 63 million (EUR 14 million) and to optimize operations. Operating revenues reached RON 534 million, up from RON 498 million in the first semester of 2012.
According to Tarom's management plan, the target is to reach losses of RON 143 million this year and RON 18 million in 2014 and afterwards to report a profit of RON 92 million in 2016 and RON 173 million the following year.
The airline should also increase the number of passangers by 100,000 each year, from 2.3 million this year to 2.6 million in 2016. Another target is to increase the aircrafts' load factor from 68 percent this year to 75 percent in 2016.
Tarom is the first state-owned company in Romania for which private sector management was appointed, as part of the deal with the International Monetary fund. However, the process has not been easy. The initial proposal, Heinrich Vystoupil, former head of the Austrian Airlines representative office for Romania and the Republic of Molodova, stepped down shortly after being elected at the end of 2012, following contractual disagreements.
Simona Bazavan