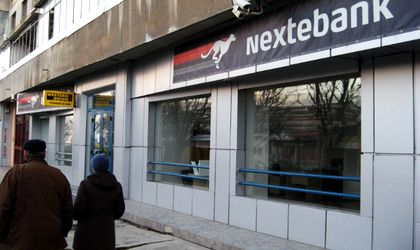 Through a RON 98.7 million (EUR 21.8 million) subscription to Banca Comerciala Carpatica (BCC) capital increase, Nextebank, a local bank managed by Axxess Capital, has become the majority shareholder, having also bought part of  the shares owned by businessmen Ilie Carabulea and four other shareholders, reports Mediafax newswire.
Following the capital subscription, Nextebank would hold 47 percent of the total share number, and following a further acquisition of 20 percent of the current share number they would end up taking control of BCC, holding over 56 percent of shares. "The shares were offered to Nextebank by the leadership of BCC, after the American JC Flowers fund decided not to subscribe through a private placement," adds the newswire.
BCC announced on Tuesday that in 2015 it reduced its net losses by half, from RON 169.5 million (EUR 37.35 million) at the end of 2014 to RON 85.43 million (EUR 18.8 million). Moreover, BCC estimates that its solvency ratio at the end of December 2015 was 7 percent, below the legal minimum levels, and the capital increased would solve this issue, reports profit.ro.
In terms of what Nextebank's acquistion of shareholder shares would mean for BCC, Carabulea is going to sell 47.88 million shares, Atlassib 50 million, Corneliu Tanase 12.62 million, Nicolae Lupu 54.85 million, and Dana Cojocaru 54.85 million. By the end of this week, Nextebank's capital subscription should have been finalised, and "following this transaction, [Nextebank] aims to propose once more to the shareholders a merger through the absorption of Nextebank by BCC", further adds Mediafax.
Initially, Nextebank and BCC were in talks about a merger in 2015, when BCC saw a drastic fall in share prices (5.56 percent in April 2015 to the price of RON 0.0425 per share). Investors at the time were worried over the success rate of the then possible merger between BCC and Nextebank that eventually fell through, according to information from Bursa.
Andreea Tint