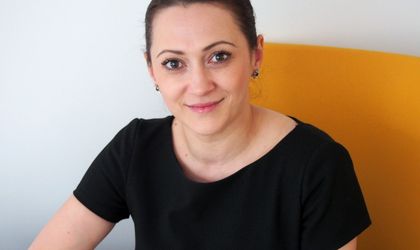 Next Gen Club Romania appoints Simona Titica as Community Engagement Officer, with the aim of  engaging the top C-Level executives in Bucharest, company representatives announce.
Titica has successfully held executive positions in ALD Automotive (Sales Management & New Business Development), Arval – BNP Paribas Group (Key Account Manager) and Dacia (Key Account Manager) according to her LinkedIn profile.
Next Gen Club is a Leadership Organization established to provide to its members an environment of learning, contribution, fun and business opportunities through exclusive meetings organized on a monthly basis. Its members represent different functions and industries composing a diverse group of leaders eager to share their knowledge and experience.
Next Gen Club was founded in January 2014 in Bucharest, aiming to offer to top management executives the opportunity to meet regularly with peers and learn through exchanging ideas and challenges from work and life. In its first year Next Gen Club exceeded 100 members and hosted 18 top notch speakers. Next Gen's key function is its Advisory Boards where groups of members meet regularly and discuss each other's business cases. The company aims to expand globally.
Natalia Martian