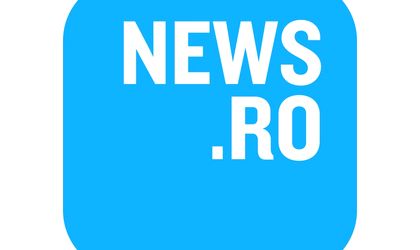 A new press agency, News.ro, launches in Romania and will start providing its first news in the second half of February. The agency aims to become leader in its segment during the next year and promises to provide to media and corporate clients quality content adapted to today's reality of the market.
The editorial team from News.ro consists of experienced journalists, with most of them previously working for Mediafax, while others were recruited from other important Romanian media institutions.
In terms of management, the newsroom has Dana Curcea as its editorial director, while Mona Hera takes over as editor in chief. Irinel Bucur is News.ro's project manager, while the agency is managed by Cristian Dimitriu as General Manager. The agency's development will be handled by Orlando Nicoara. All the mentioned responsibles from the new agency previously occupied management positions within Mediafax news agency and /or Mediafax Group.
"We coagulated around News.ro a team reuniting some of the best journalists of the moment. And this is why we can assume the fact that, in a short period of time, we will build a new reference brand for Romanian press. We have the know-how and, more than that, we have the passion for proper journalism, premises for a successful media product," said Dana Curcea, editorial director of News.ro
The new media institution will follow the main rules of a news agency, through its real time provided content: trust, accuracy, objectivity, exhaustiveness, rapidity in providing the information.
At the beginning, for a month, News.ro will offer free access to its newsfeeds to its potential clients and, afterwards, the access to those news will be based on subscription.
"At this moment, we believe it is an opportunity to launch a new press agency and to try to make media as business. It is needed, for some time already, by quality agency journalism and, at News.ro, we have all the elements to do that. This month's launch is a first step in a long series of services' launches that we will unveil by the end of the year," also added Orlando Nicoara, development director of News.ro.
Romanita Oprea