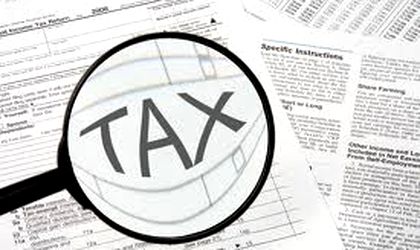 The new Tax Code draft foresees the decrease of the standard rate of VAT, as of January 1st next year, from 24 percent to 20 percent and for meat, fish, vegetables and fruit to 9 percent.
Moreover, starting with January 2018 the VAT will drop to 18 percent, according to the government calendar quoted by Mediafax.
The new Tax Code also foresees the introduction of reverse charge for the delivery of buildings, parts of buildings and land, whose delivery is applied the taxation regime.
For 2016, the budget revenues are estimated to decrease by RON 11.6 billion (EUR 2.6 billion), with an increase in revenues of RON 6.4 billion (EUR 1.4 billion) from VAT, social contributions, payroll tax, the net budgetary impact for next year being calculated at RON 5.2 billion (EUR 1.1 billion).
The flat tax will be reduced from 16 percent to 14 percent in January 2019, according to the new Tax Code draft.
The reduction will decrease budget revenues by RON 4.8 billion (EUR 1.07 billion) in 2019, but will generate additional revenues of RON 2.3 billion (EUR 516 million) from VAT, social contributions, payroll tax, new jobs, the net budgetary impact being of RON 2.5 billion (EUR 561 million).
Also, according to the new Tax Code draft, the payment of social security and health contributions will be required for all individuals with incomes and as of 2017 the social security quota (CAS) will decrease both for the employee, from 10.5 percent to 7.5 percent, and for the employer from 15.8 percent to 13.5 percent.
Housing tax will not be limited to 0.1 percent of the taxable value, it will be set between 0.08 percent and 0.2 percent by municipalities and the owners who do not take care of their houses and / or land will pay, as of January 2017, a tax six times higher than the standard level.
Andreea Marinas