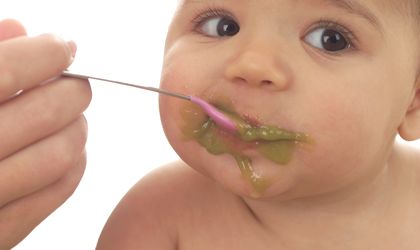 According to the official press release of the European Parliament, rules on the labeling and content of baby milk and foods for special medical purposes should be better defined in order to protect consumers and distinguish more clearly between foods for normal consumption and foods for specific groups, says a deal struck by Parliament and Council negotiators.
The new legislation, steered through Parliament by Frédérique Ries (ALDE, BE), will replace various pieces of legislation currently in force in order to simplify and clarify the rules on the labeling and composition of products that make up some 1 to 2 % of the total food market. These are infant formula and follow-on formula (for babies aged six to eight months), processed cereal-based food, food for special medical purposes and total diet replacement for weight control.
For baby milks, the agreed text stipulates that, in future, the labeling of milk-based preparations for babies up to the age of 12 months (including follow-on formula) will not include any pictures of infants or other pictures intended to "idealize" the use of such preparations, with the aim of ensuring that breast-feeding is not discouraged.
Also, the Parliament asks the Commission to ensure that pesticide residues in these products are reduced to a minimum. The Commission should also table a report on the possible need for legislation on foods intended for people who play sports, it says.
Special rules on the labeling of gluten and lactose should be incorporated in separate legislation on consumer information about foodstuffs, the agreement says. (Lactose is not covered by harmonized rules at EU level.)
Oana Vasiliu