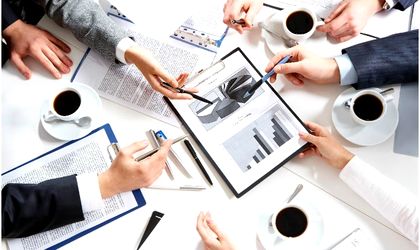 The first draft of the new public procurement law, consulted by Mediafax, brings certain changes to the old law, entailing that the mandatory biding period between the announcement and the deadline for submitting tenders for public contracts to be reduced from 52 days at the moment to 35 days. The period could be limited even at 15 days, as compared to only 36 days permitted by the current legislation.
Also,  the document provides that the methods for awarding a public procurement contract will be supplemented by a new procedure called "partnership for innovation", in case the state identifies the need for a product, service or innovative works that can not be met by purchasing those available on the market.
State institutions wanting to award a public procurement contract will be able to initiate market consultations to establish the tender book, involving independent experts and companies that will afterwards be able to participate at the auction for the award of the respective contract.
Another provision is that a public procurement contract will be awarded based on the most advantageous tender offer in terms of money, which will take into account the price, but also the quality of the product / service to be purchased, the state having the right to withhold, under certain conditions, the reason for which it rejected an offer.
 The draft also foresees that the exceptions to the public procurement rules will be maintained when granting certain service contracts, as well as when purchasing and renting land and buildings, audio-visual services. They will also be applied in case of electoral campaigns, legal services, passenger rail transport and subway.
The exceptions to these rules surmise the organization of auctions.
The draft also stipulates that the maximum limits for the estimated value of a contract, on which depend the unrolling of certain procedures, will be calculated in RON, not in EUR as currently, respectively 22,908,118 RON (compared to EUR 5 million currently) for a works' contract and RON 914,381 (compared to EUR 200,000) for a services' contract.
In RON will be calculated also the limits on which the state can purchase goods, services or works without bid.
The document will be discussed at inter-ministerial level before being finalized and submitted to the Government for approval.
Staff