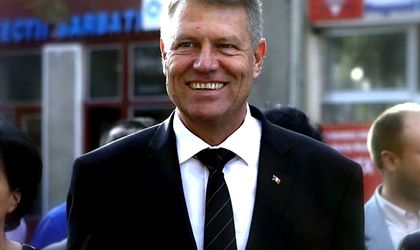 Newly elected president of Romania Klaus Iohannis thanked Romanians for electing him and said it was time to start the work. Iohannis thanked Romanians for turning out to vote in high numbers, a 64 percent presence which he qualified as "the most pleasant surprise of these elections."
"The campaign is over and we need to start working. […] Romanians have given the signal of a profound change in Romania. This signal is very powerful to me and to the political class of Romania," Iohannis said.
He asked political parties to urgently start discussing the law for the electronic vote or the correspondence vote, saying the situation of this year's presidential election, when thousands of Romanians voting abroad queued for hours to cast their option, was "unacceptable."
Iohannis also said Romania will continue the partnerships that are key for its foreign policy: the strategic partnership with the US, and the role and place it has in NATO and the EU. He also asked the government to send the parliament the 2015 budget.
Klaus Iohannis has been elected Romania's new president, having won 54.50 percent of the votes counted in 99.07 percent of the voting sections, according to the most recent data released by the Central Electoral Bureau BEC, and quoted by Mediafax. Current prime-minister Victor Ponta won 45.49 percent of the cast votes.