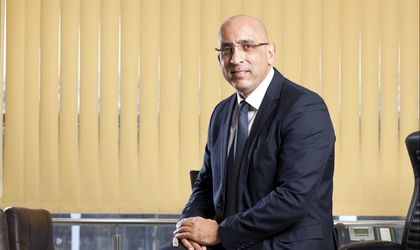 The New Kopel Group announced a 20 percent growth in investment in operational leasing activities and Rent a Car for 2016, together with maintaining the 9 percent turnover registered in 2015 for their rent a car business and adding 750 new cars to their existing fleet, together with increasing the activity of their auto service by 20 percent, according to a company press release.
In 2015 the company invested around EUR 13 million in Romania, an increase of 16 percent from 2014 when the value of the investment was around EUR 10 million. Also in 2015, they increased the number of cars in their fleet by 1100, compared to 2014's 1000 new cars, and for 2016, the company is looking to increase their car fleet (distributed 60 percent in Bucharest and 40 percent in the other cities they operate in) by purchasing 1200-1500 new cars.
For 2016, the company will also focus on sales through Opel Union Motors (new cars) and Sixt SH (second hand cars). "We will focus on the fleet management services, an area previously unexplored by us, with an objective of achieving a 20 percent growth of business, starting with the fleet and the client portfolio, until we achieve the goal of selling 1500 new and second hand cars this year," said Hezi Shayb, CEO New Kopel Group.
Moreover, the company is planning on increasing its client portfolio, the company registering around 450 contracts and a growth of 23 percent in operational leasing in 2015. Among its clients are included companies from the pharma, FMCG, constructions, development, auto and IT sectors.
Andreea Tint