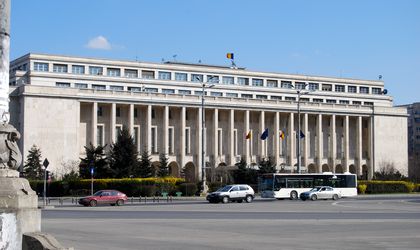 The new government program stipulates the broadening of the tax base, lower VAT for basic food products, the return to 19% VAT and lowering of social security contributions, if allowed by the fiscal-budget framework, according to the governing program draft obtained by Mediafax.
"We will simplify fiscality and increase fiscal competitiveness within the business environment through: a) a general cutback on taxing; b) broadening the taxpayer base; c) simplifying the taxation system; d) improving tax collection; e) reducing tax evasion", according to the Romanian Government.
Main measures
– going back to a VAT of 19 percent, if the budget will allow for it;
– maintaining the 16% plateau and introducing a progressive taxation of 8, 12 and 16 percent, depending on income;
– the government will align itself with the European standards in terms of royalties charged by the State for asset concessions;
– tax breaks for reinvested profit, if the budget will allow it;
– extending the 9 percent VAT  for other food products;
– 5 percent cutback for CAS, if the budget will allow for it;
– curring back on bureacratic and fiscal expenses by eliminating tarrifs, notices, authorisations;
– raising the national minimum wage to RON 1,100 by the end of 2016.
New pension system based on saving accounts
The Government also promised to promote a new pension system based on individual savings accounts which would gradually assimilate social security revenues. The reasoning is that "a pension system's sustainability is based primarily on the principle of contribution and individual responsability", the document shows.
"We will promote the development of a durable pension system, based on individual savings accounts that will assimilate, in a larger and larger percentage, replacement income and total social security income for the insured. In this sense, we will sustain chaning the principles that govern the public retirement system, by centering around contribution and personal responsability. Contributors and beneficiaries will not be affected in the transition period", the official document shows.
 Facilities for companies that hire old people or Roma
The State will cover social contribution for the period of one year on behalf of companies that will employ individuals under the age of 25 or over the age 45. The new employees must be hired for at least two years.
The Government also promises to cover expenses for training programs for young Roma. In the cards there's also a measure to set conditions for receiving unemployment: counseling programs.
The measures are part of the "advantages for job creation" section of the new Governing program.
Diana Petrescu